Welcome to Camp Shohola, campers! When you think of summer camp, you may be thinking that it's all outdoor activities and learning how to live in the wilderness. But life at Camp Shohola is so much more than that because we have something for everyone. At Camp Shohola, we believe it's "Your Summer, Your Camp". That's why we offer nearly 50 different activities allowing you to find and do what's fun for you.
At the same time, you can meet other campers who share your interests. With all the new friends you'll be making and all the activities to take part in, you'll make memories that will last a lifetime and you'll never want to miss a year.
What is it like at Camp Shohola for campers?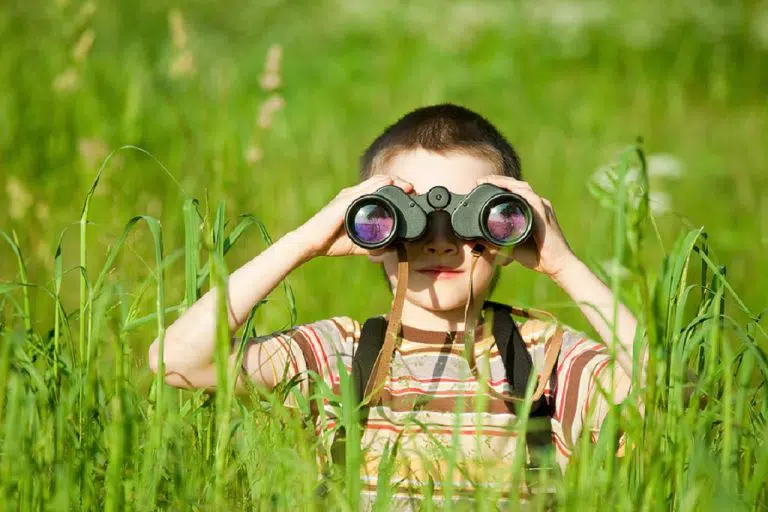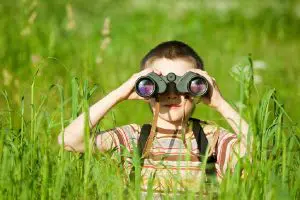 Camp Shohola welcomes boys ages 7 to 16 from around the globe to spend their summers in the great outdoors at a campsite in Lake Greeley, Pennsylvania on a sprawling 75-acre retreat in the Pocono Mountains. In operation since 1943, we have spent decades developing the camp and incorporating new activities that interest and engage our campers.
Campers each have a bunk bed in a cabin that includes electricity, sliding windows with screens, and a bathroom with a toilet and sink. Two central shower houses are available as well. Campers will have a structured daily routine that features many activities, education, downtime, and responsibilities. These responsibilities include helping serve meals to their fellow campers four times a week, making their bed, recycling, and participating in the camp cleanup.
Typical Day for Campers
As for the schedule, a typical day at Camp Shohola looks like this:
Throughout the structure of the typical day, campers will get to play sports among other activities, giving them a wide range of options to choose from so they can make the most out of their time here at Camp Shohola.
Activities
Again, Camp Shohola is not just about sitting around a campfire and learning how to coexist with the wilderness around us. It's about learning about teamwork, healthy competition, sportsmanship, having fun, trying new things, and relaxing while building new skills and gaining self-confidence. That's why we offer a wide range of activities for boys to participate in. In fact, there are eight main categories of activities we offer.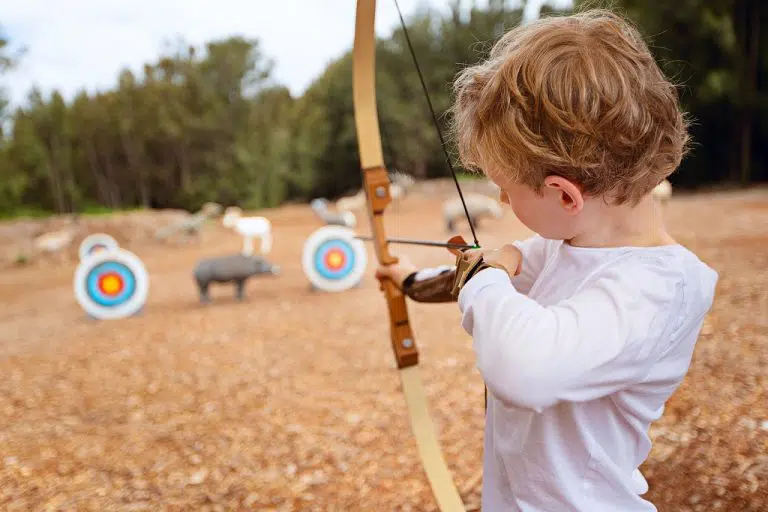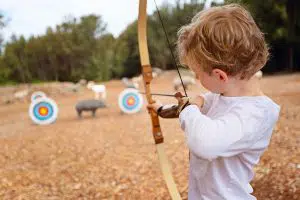 For boys who love sports, Camp Shohola offers more than a dozen individual and team sporting activities including street hockey, basketball, baseball, golf, flag football, riflery, archery, soccer, rugby, table tennis (ping pong), lacrosse, tennis, ultimate frisbee, volleyball, and wrestling. In addition, your child will not only get to learn new skills, they will get to put them to the test by competing in a league against other camps in friendly weekly tournaments.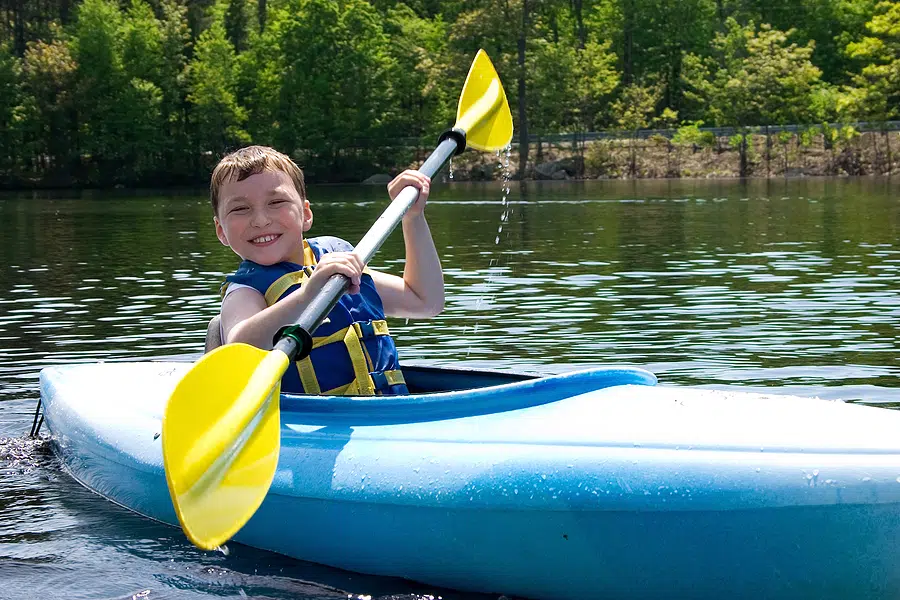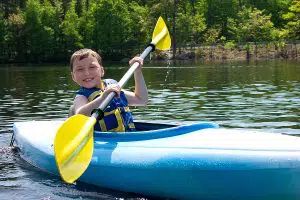 Our range of activities are not limited to land. We offer a dozen watersports for your child to participate in as well, including boating, canoeing, fishing, wakeboarding, kayaking, lifeguarding, sailing, water polo,  paddleboarding, swimming, waterskiing, and windsurfing. Some of these are not just great activities, but are also practical life skills. The safety of your child always comes first, so learning to swim is first priority before participation in any watersports.
For the more adventurous camper who loves the thrill of the outdoors and nature, Camp Shohola offers hiking, rock climbing, ziplining, backpacking, mountain biking, and whitewater rafting along with a few other outdoor activities previously mentioned as options to choose from.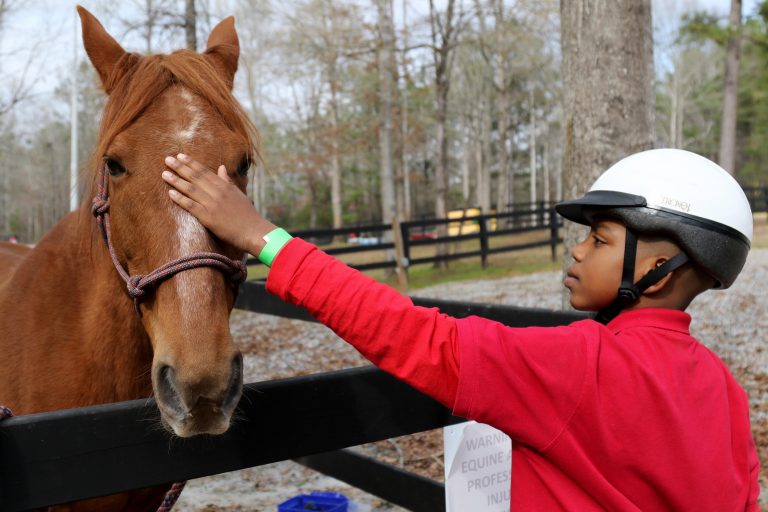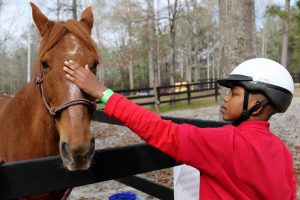 For a small additional fee, your camper can also participate in daily horseback riding, which can include jumping with parental permission. This gives your child the opportunity to develop into an equestrian. Beyond that, riding horses is just good fun.
Unlike many other summer camps, Camp Shohola is not limited to outdoor activities and sports. If your child prefers technology, our CommTech program is perfect for them, although they will still participate in outdoor activities for a well-rounded experience. We offer electronics, radio broadcasting, coding, web design, robotics, video production, digital photography, and more!
Arts and crafts are also a big part of what Camp Shohola has to offer. The variety of this program ranges from drawing and painting, pottery and ceramics, and woodshop to photography and rocketry. Campers can also learn about and create stained glass and do some silversmithing, all under the supervision of an experienced camp staffer.
Camp Shohola activities are not strictly limited to the daytime. We also offer plenty of evening activities so our campers can unwind and have more fun. There are movie nights, dances with our sister camp, and many other activities that give your chid the chance to socialize. They can even play chess, read a book, or work on a project until lights out.
In addition to dances with our sister camp, Camp Shohola offers several special activites including traditional campfires where we sing and play games, cookouts every Wednesday over an open fire, carnivals, International Food Night, theme days such as superhero day, banquets, and New York Yankees baseball games. Your child won't want to miss out on this fun!
Camp Map
Of course, you may be wondering what our camp looks like and where all the various locations are throughout Camp Shohola. Here's the camp map for your perusal:
As you can see, Camp Shohola has enough space for all the activities we offer in a scenic area.
Contact Camp Shohola Today!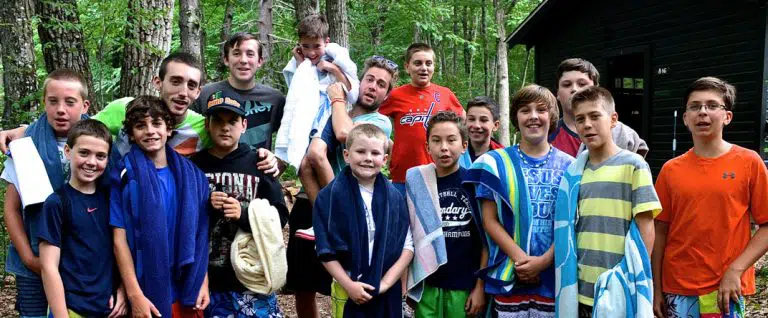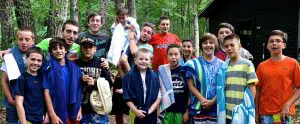 Your child may not find every activity we offer interesting. But they will definitely find something they like while they are here. And they may even try something new and like it just as much. This is an experience your child will never forget. To contact Camp Shohola for more information or to sign up your child for the next summer camp, call us at 570-371-4760 or visit our website today!