How Long Do Sports Camps Last?
A sports camp is an immersive summer experience that helps young athletes to develop their skills and grow their confidence. At this camp, kids can choose from a wide range of activities, including baseball, basketball, soccer, football, and more.
Participants receive targeted instruction and training from experienced coaches and instructors. Furthermore, sports camp Pennsylvania opportunities for kids to engage in team-building activities, play outdoor games, and make new friends.
Sleepaway camp Pennsylvania truly offers a unique kind of summer experience for youngsters. Its programs focus on sportsmanship, developing strong minds and bodies, and opportunities for kids to be exposed to social interaction.
Sleepaway camps are the perfect place to give your son an amazing experience, stay active, and meet more friends. In this blog, we'll discuss how long sports camps last and more information you need to know about one of the best sleepaway camps in Pennsylvania.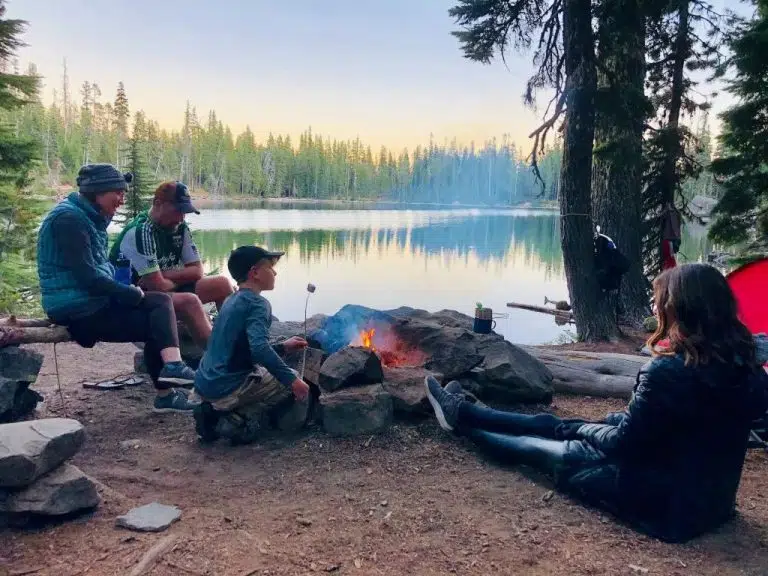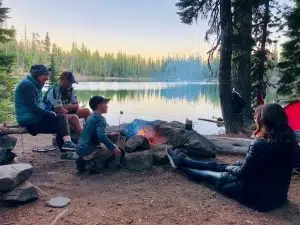 Usual Activities to Expect
Here is a list of activities participants can expect when attending a sleepaway camp in Pennsylvania.
Land sports
At Camp Shohola, sleepaway campers can expect a variety of fun and challenging activities to keep them engaged and entertained. Whether you enjoy outdoor sports like archery, baseball, basketball, flag football, golf, lacrosse, and soccer.
Or if you are interested in indoor activities like conditioning, martial arts, riflery, table tennis, tennis, ultimate frisbee, and volleyball. There is something for everyone at Camp Shohola.
You can also expect other Land sports like street hockey or the popular game of gaga.
 Water Sports
The best sleepaway camp offers a wide range of watersports activities that help our campers stay active and have fun.
Some notable activities include boating, canoeing, fishing, wakeboarding, kayaking, lifeguarding, sailing, water polo, paddle boarding, swimming, waterskiing, and windsurfing.
Whether your child is experienced or a first-timer, they will find plenty of opportunities to get involved through water sports.
Outdoor Adventures
Outdoor adventures are an integral part of the summer camp experience. There's something for everyone at a sleepaway camp that offers outdoor adventures. Whether it be backpacking through the wilderness, canoeing alongside crystalline lakes, or scaling Soaring Mountain peaks.
And if you're into more low-key activities like fishing, hiking, or kayaking, that's no problem either. You're sure to find plenty of opportunities to pursue your favorite pastime in the great outdoors.
Each day is packed with new and exciting adventures designed to get kids outside and explore the outdoors.
Arts & Crafts
For those with interests in creatives, sleepaway campers can expect a wide range of arts and crafts activities. Whether they enjoy drawing, painting, or cartooning, there is something for everyone in the camp's extensive creative programming.
Furthermore, campers can use the darkroom and digital photography facilities to develop their skills with a camera. For those who enjoy working with their hands, there are also pottery and ceramics workshops where they can experiment.
And for musically inclined campers, there is a rock band program that allows them to put on live performances. Finally, those seeking a more technical challenge can explore programs in rocketry and stained-glass construction at Camp Shohola.
Other Activities
At Camp Shohola, a variety of communications and technology activities are offered to keep campers engaged and entertained. Some of these popular offerings include amateur radio, coding, digital photography, debate, electronics, radio broadcasting, robotics, sports broadcasting, video production, web design, and journalism.
Additionally, campers can engage in equestrian activities such as horseback riding. Whether they are interested in exploring new technologies or nature, campers are sure to find something that excites them!
Typical Length of Stay for Campers
We now come to the meat of this blog where we'll discuss how long campers can expect to stay at Camp Shohola. The camp offers sports camps of various lengths to suit the needs of any young athlete.
For campers who want to focus on a specific sport in depth, we have two-week programs available. This covers everything from fundamental skills training to advanced techniques and tactics.
There are those who are looking for a well-rounded summer experience that includes some time spent playing sports. For this, we also offer three-week, four-week, and five-week sports camps that feature a variety of outdoor activities and adventures.
Basically, the time campers can choose to stay at Camp Shohola is between two to five weeks with varying rates. Whatever your camper's goals are at our camps, there is sure to be a program that fits their needs perfectly.
Typical Age Range of Campers
Camp Shohola is a summer camp located in the beautiful mountains of Pennsylvania. It is one of the premier camps in the region, known for its diverse activities and extensive programming.
The camp is specifically created to meet the needs of boys aged 7-16. Furthermore, the camp provides an immersive and engaging experience that fosters independence and builds confidence.
Whether your son loves hiking, swimming, or just hanging out with friends, Camp Shohola has something for everyone. With over 70 different activities to choose from on its well-outfitted grounds, your son will have an unforgettable summer.
Camp Accreditation
Camp Shohola is accredited by the American Camp Association (ACA). It is an organization that sets rigorous standards for quality camps across the country. This accreditation indicates that Camp Shohola effectively meets all the requirements laid out by ACA. Which includes things like staff training and facility upkeep.
Having accreditation from ACA is extremely important because it ensures that campers will have a safe and fun experience. Campers would be able to rely on a set of high standards from healthy food, regular health checks, clean accommodations, and well-trained staff through this. This gives parents peace of mind knowing that their children are in good hands at Camp Shohola.
Conclusion
Camp Shohola is the premier destination for summer fun and lasting memories. Whether you are looking for a week-long adventure or the whole summer at camp, we're here for you!
Our experienced staff will ensure that your time is engaging and exciting, with plenty of opportunities for growth and discovery. And with their state-of-the-art facilities and perfectly maintained grounds, you can be sure that you will have an unforgettable trip.
Don't hesitate to contact Camp Shohola today at (570) 371-4760 or by visiting our website for more information. Whatever changes may come our way each year, one thing will always remain constant. The wonderful memories that our campers take home from their time spent at Camp Shohola during the summer months.