Sleep Away Camp In Pennsylvania
Summer can be one of the most exciting times for young boys especially if they can get to experience learning camps and outdoor activities. Sleepaway camps are a great way for kids to gain some independence and make lifelong memories. If you're currently looking for a sleepaway camp Pennsylvania for your son, Camp Shohola is a guaranteed source of experience of fun, education, and adventure for them.
Camp Shohola is located on 75-acre Lake Greeley, in Greeley, PA, in the Pocono Mountains of Northeastern Pennsylvania. Surrounded by rolling hills and lush forestry, Camp Shohola offers an unparalleled sleepaway camp experience for boys ages 7-16. With a wide range of activities to choose from, campers can take part in land and water sports, outdoor adventure trips, and creative projects.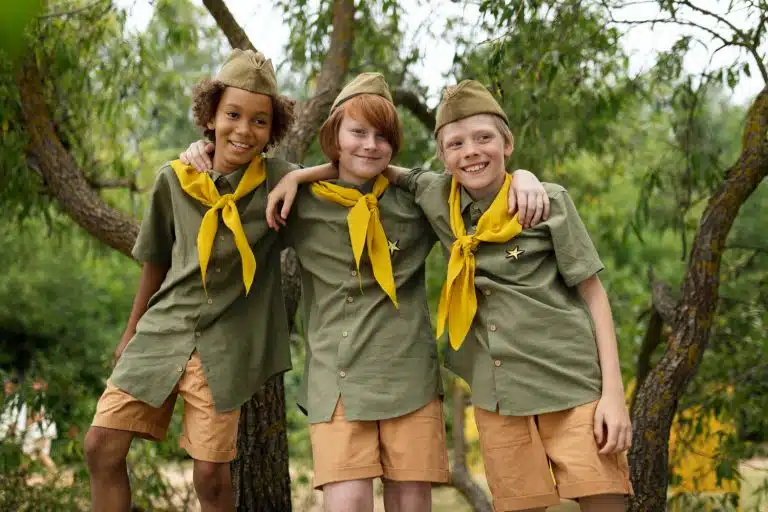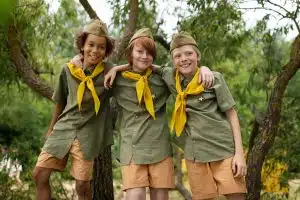 What Camp Shohola Offers
We agree—there are many camping opportunities in the country. However, Camp Shohola offers an experience unlike any other in Pennsylvania! Our institution was established in 1943, assisting young men in building confidence and skills as well as true and lasting friendships.  Below are some of the training and takeaways a camper can get after a summer in Camp Shohola:
Independence Training
Beginning on the first day of sleep-away camp in Pennsylvania, boys start to learn more about themselves and how to live on their own. With the help of our sleepaway camp staff, boys will become more independent and learn to take care of themselves without having parents around. This becomes especially beneficial when it is time for boys to go away to college or move away from home. 
Confidence Building in a Good-Natured Community
In addition to gaining independence, boys also become more confident in themselves and their abilities. We have created a nonjudgmental and comfortable community where boys can try new things and be themselves. By participating in our sleepaway camp activities in Pennsylvania, they will receive instructions and skills to help them get better and more comfortable. This is the perfect way for the campers to build confidence in trying new things that they normally would just look past and not try out of fear or judgment. 
Comfortable Sleeping Situations in our Well-Maintained Cabins
Our sleepaway camp cabins are designed to be the most comfortable sleepaway camp Pennsylvania experience possible. We make sure all of our campers sleep in clean and fully maintained cabins with bedrooms, bathrooms, and common areas where they can socialize with other campers. 
Individualized Activities
Not all campers participate in the same activities since we tailor individual programs for each camper. We have a selection of 40 activities, with only swimming being mandatory. Each camper may choose 10 instructional activities for their sessions. We encourage campers to select a varied program from water sports, land sports, the arts, and specialty areas so that they will return home with new skills as well as expand their existing interests.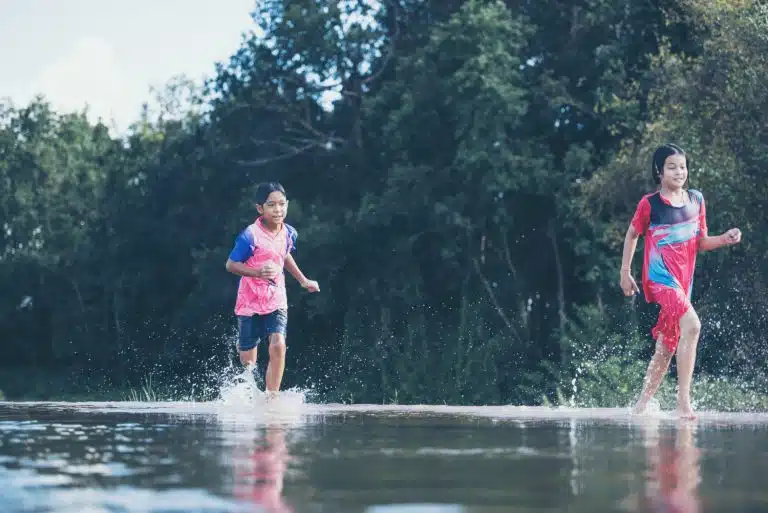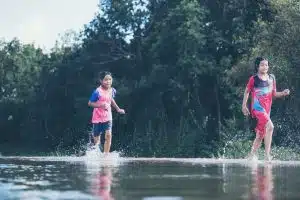 New Friends and Valuable Life Experience
Don't get us started on all of the new friends and memories that your son will make at sleepaway camp! Once you pick your son up at the end of the summer, he will have a ton of stories about all of the friends he made and the adventures he went on! Sleepaway camp Pennsylvania is the ideal environment for your son to make new friends and learn valuable life lessons. 
Why Trust Camp Shohola for Your Child's Sleepaway Camp?
We understand that parents need a camping institution they can trust. That is why Camp Shohola is dedicated to providing a safe and comfortable sleepaway camp experience for boys in Pennsylvania. Below are the safeguards we have in place for sleepaway campers: 
ACA-Accredited
Camp Shohola is an accredited member of the American Camp Association (ACA). We undergo regular safety, cleanliness, and programmatic inspection. This helps ensure that we are providing the best sleepaway camp experience for our boys. Our institution also receives annual inspections and licenses from the Commonwealth of Pennsylvania for drinking water, public bathing facilities, and food services.
Professional Staff
All of our sleep-away camp staff members are carefully selected and fully trained to meet the highest standards of safety and care. They are Red Cross-certified in lifesaving, first aid, and/or C.P.R. Our counselors also come from many different backgrounds to ensure that sleep-away campers get an enriching and diverse experience. 
Safety Protocols
The safety of campers is our number one priority. All sleepaway camp Pennsylvania activities are carefully monitored and supervised at all times. In addition, campers will always be provided with the necessary safety gear and equipment before participating in any sleepaway camp activity. 
Medical & Health Services
Camp Shohola has two full-time medical personnel in accordance with American Camp Association guidelines. All campers also receive a regular weekly health inspection. Our nurses can be in consultation with a doctor if the need arises. Additionally, there are two minor emergency clinics and one full-service hospital within a short distance from the camp.

Contact Us to Know More
If you're interested in sending your son to the sleepaway camp Pennsylvania next summer, contact Camp Shohola! Call us at (570) 371-4760 for more information or to schedule a tour of our campgrounds today!