Affordable Summer Camps for Boys
You're searching for affordable summer camps for boys. You're hoping to find something that is both affordable and fun, so your sons can have a summer to remember. You'll find the perfect blend of affordability and fun at Camp Shohola for Boys. Your sons will spend their days enjoying one activity after the next, and their evenings will be spent with new friends. While they're out having fun, you'll be happy to know you got a great deal on camp. Get the details on this affordable summer camp.
Affordable Summer Camps for Boys Offer Packages for All Budgets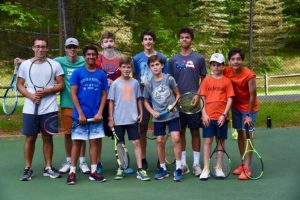 Some summer camps offer a single rate for campers. If you can't afford that rate, your kids can't go to camp. The top affordable summer camps for boys have different session lengths. You can save money by sending your kids to summer camp for a shorter session. They'll still get the full camp experience, but you won't spend as much money. If you want to save money, consider sending your kids to Camp Shohola for a two-week session.
Affordable Summer Camps for Boys – Sibling Discounts
Do you have more than one son who wants to go to camp? You can choose an affordable Pennsylvania summer camp that offers discounts when you send two or more sons to camp. That way, you can send your kids without going over your budget. Camp Shohola offers such a discount, and it's an excellent way to save.
Camp Scholarships – Another Way to Save
Did you know that some affordable summer camps for boys have a scholarship fund? Camp Shohola is one such camp. The Shohola Scholarship Foundation pays the tuition fee for boys who want to go to summer camp but can't afford to do so. You can apply for the scholarship to see if your child qualifies. The scholarship fund has helped countless boys have summers to remember, and your children could be next.
Reserve Your Son's Spot Today
Camp Shohola is one of the premier affordable summer camps for boys. The summer camp is located in Pike County, PA, and attracts campers from Pennsylvania, New Jersey, New York, and more. Call us at  (570) 371-4760 to reserve a spot for your son.