WB3DGR is the first and oldest Amateur Radio Club licensed by the Federal Communications Commission to a summer camp.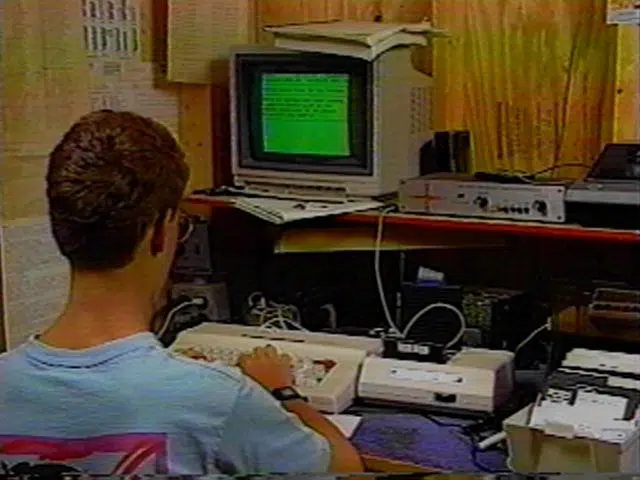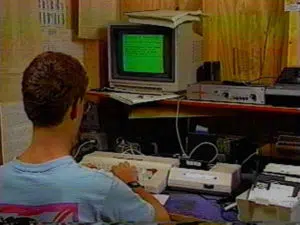 We operate all HF bands from 160 to 10 meters. On VHF and UHF we are on six, two, 220 and 440. Modes are CW, most digital modes, Phone and ATV. We are able to run 1kw but usually run 20 to 500 watts on HF.
More than 240 boys have been licensed at Camp Shohola since 1966, some of them advancing to Extra Class. K3IS went all the way to extra class in less than one year, was featured in QST, and was only 11 years old at the time. N3HR is running his own telecommunications business.
With more than forty years of shortwave radio communication, we continue to operate a modern and professional amateur radio station. We have six operating positions in our "radio shack" high in the Pocono Mountains of northeastern Pennsylvania. The antenna farm consists of 3 beams, 3 verticals, 3 dipoles, 2 inverted "V"s and a log periodic beam.
We are also on many of the popular Internet Amateur Radio communication systems and all over the World Wide Web.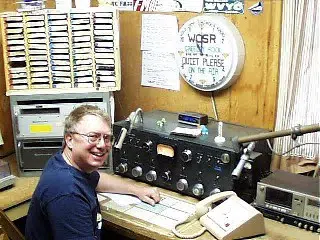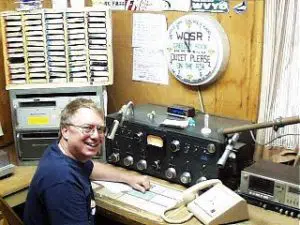 When we are communication on EchoLink, which we do often, our voices and those we are communicating with, are being processed through a 1935 Collins 12-H broadcast console, the oldest operating broadcast console in the world.
Tom was interviewed live on a worldwide network broadcast of almost 500 radio stations on July 27, 1997.
The Radio Show was called "HAM Radio and More" with host Len Winkler, KB7LPW.
By chance, Jon Mitchell, KD3FG was listening from Bethesda, Md and called in. Notice that Tom didn't recognize him at first.
Guest: Tom Gibson, WA3HWY
Topic: Tom discusses Camp Shohola's Amateur Radio Club, the Internet's effect on amateur radio, current education in the US, and more. (even has comments regarding the Morse Code requirement's effect on young hams)
The program was digitally recorded and you can still listen on this link. You will need Real Audio player installed and might have to cut and paste the link into the player to listen.
Listen to 7/27/97 Show
Here is a link to the entire page of the program Ham Radio and More. Notice some of the well known guests like Senator Barry Goldwater on March 28, 1993.
A number of alumni have been featured in "Ham" magazines over the years including N3HR, WA3HWY, K3IS and WA3GQV.
Jon Mitchell, KD3FG, visited in July and donated two transceivers to our station. You can read more information by clicking on his callsign.
Camp Shohola was one of the first Summer Camps to have a home page on the World Wide Web.
Our first pages, created in April of 1993 on Tom Gibson's account at York College, were strictly text based, with all HTML keyed in manually. We added graphic capabilities in March of 1994 when our first camp account was established with KIAS, a Mom and Pop server with a 56K line to the internet. Unfortunately, with little warning, they went bankrupt in July of 1996 and we had to scramble to find an alternate site. Interestingly after ten years, our web site address on KIAS still shows up on pages around the web. Do a google search for kias shohola and you will still find some of the old links, especially in 'groups'. By the way, our pages perform exceptionally on most search engines.
With the new server we were able to add .midi and .wav audio file to our web site. We have also recently added some java and cgi/pearl script to some of the sub pages. The main page is designed to load fast and be fully compatible with all browsers. We have received three awards and many compliments on our web site design. We also registered www.shohola.com with InterNIC to avoid any future problems associated with a change of address.
Each summer we double the amount of E-Mail in and out of camp. Here are the actual numbers.
1989 – 3 messages (the first e-mail ever received at Camp Shohola for Boys, for Tom.)
(Received on a 300 baud, long distance, accoustically coupled modem.)
1990 – 7 messages (all to tgibson on his York College account using Tom's computer.)
(Still using the 1982 Radio Shack color computer.)
1991 – 18 messages (all to tgibson at his York College account using Tom's computer.)
(Tom upgraded his computer with a 1200 baud external modem.)
1992 – 33 messages (all to tgibson at his York College account using Tom's computer.)
(Tom finally bought a 286 IBM compatible computer with a 1200 baud modem.)
1993 – 68 messages (including the first e-mail for Kit Barger,using Tom's computer.)
(This was the first years we had a Camp Web Page).
1994 – 133 messages, e-mail starts coming in to shohola@yrkpa.kias.com still on Tom's Comp.
Read about it in the 1994 online ARGUS.
1995 – 257 messages, e-mail starts coming in to campers and we get our first camp IBM computer.
(Tom upgraded his computer with a 2400 baud internal modem, still long distance.)
1996 – 552 messages, e-mail is becoming a chore and taking time from other activities.
(KIAS went bankrupt so we moved our mail server and web pages to new providers.)
1997 – 1267 messages, e-mail is now handled in the computer room by CommTech staff 28K modem.
(We added camper mail forwarding as anyname@shohola.com, and received our first SPAM message.)
1998 – 2224 messages, e-mail printing and distribution is streamlined, using 3 computers.56K.
(We move E-mail to the modem computer on the 'sneaker network', 5 1/4 inch floppy disc.)
1999 – 4270 messages, e-mail is now printed on a laser printer, 5 computers & local access.
(More than 100 E-mail messages per day keep the computer room supervisors busy.)
2000 – 8715 messages, the e-mail computer network is installed, 8 computers & local access.
(With a local access number, we now allow campers and staff to surf the Web.)
2001 – 16373 messages, the e-mail computer network is expanded, 11 computers & 386k DSL access.
(We open the computer room for web surfing and online access for everyone.)
2002 – 33143 messages, we now have 21 computers on the network with 1.44M DSL access.
(We now average two e-mails per day for every person at camp with Kit getting almost 100 per day.)
2003 – 65722 messages, fortunately most of the camper mail now goes directly to the office.
(The camp network has been expanded to 32 computers with some wireless).
Yes, the canteen and camp store are now online with direct account entry.
More than half of our E-mail is spam.) Ugh. When will it stop?
2004 -132,000+ About 60 percent was spam and is now automatically deleted.
There are now 28 computers online in the CommTech building with two routers and 3 switches.
We have added three, 802.11g wireless routers around camp with at least 12 known users.
2005 -300,000+ Spam now accounts for more than 70 percent of all e-mail. Aren't spam filters great?
As most users now access e-mail online, we have to estimate usage.
We now have more than 50 online computers around camp on a fully protected network.
2006 -?????+ It is very difficult to estimate the huge amount of E-mail received at camp.
2007 – We expect to receive well over 1,000,000 E-mail messages at camp this summer.
Most of the electronic mail is spam and deleted by three filters before we even see it.
We now have 58 computer on our wired network, with seven protected wireless nodes
serving at least 33 staff notebook computers.
We now have three ISP servers, a 1.44 meg DSL a 3 meg DSL and a 10 meg cable modem.
Our connection to the net is now on a multiple T5 line (VERY FAST), with dual redundancy, off site backup, and unlimited access by way of FTP and telnet. See if any of you can discover where our server is actually located?