Why do Parents Send Kids to Sleepaway Camp
When parents hear the words "sleepaway camp", they may feel a mixture of emotions—nostalgia, excitement, and even trepidation. After all, how could we ever send our kids away for such an extended period? Sleepaway camp for boys offers so much more than just a change of scenery.
Sleepaway camps provide invaluable experiences that shape our kids into the people they will become. In addition to building confidence and resilience, they form friendships and acquire valuable life lessons.
In this article, we'll explore the following interconnected topics, what is a sleepaway camp? What are the different types of sleepaway camps? How did it start? Why do parents choose to send their kids to the best sleepaway camps in the northeast? Is it safe? What are the benefits of attending a sleepaway camp? And how to choose the best sleepaway camp for your child.
What is a Sleepaway Camp?
Best sleepaway camp in the northeast is a summer camp where children spend the night away from home. These camps usually last for one or two weeks, and children may attend them for several summers in a row. Sleepaway camps usually have more activities than day camps, and they often include swimming, canoeing, hiking, and arts and crafts. Many sleepaway camps also have special themes, such as sports or adventure.
The History of Sleepaway Camps
Most sleepaway camps can trace their roots back to the late 1800s when the first "summer camps" were established. These early camps were created to get children away from the cities and into the countryside.
While the original intent of these camps was to provide a healthy environment for children, they quickly evolved into more. By the early 1900s, sleepaway camps had become popular vacation destinations for families. And, by the middle of the century, they had become an integral part of many people's childhood memories.
Today, there are thousands of sleepaway camps across the country that cater to all interests and budgets. Many parents still send their kids to camp because it's a fun and memorable experience for both kids and adults.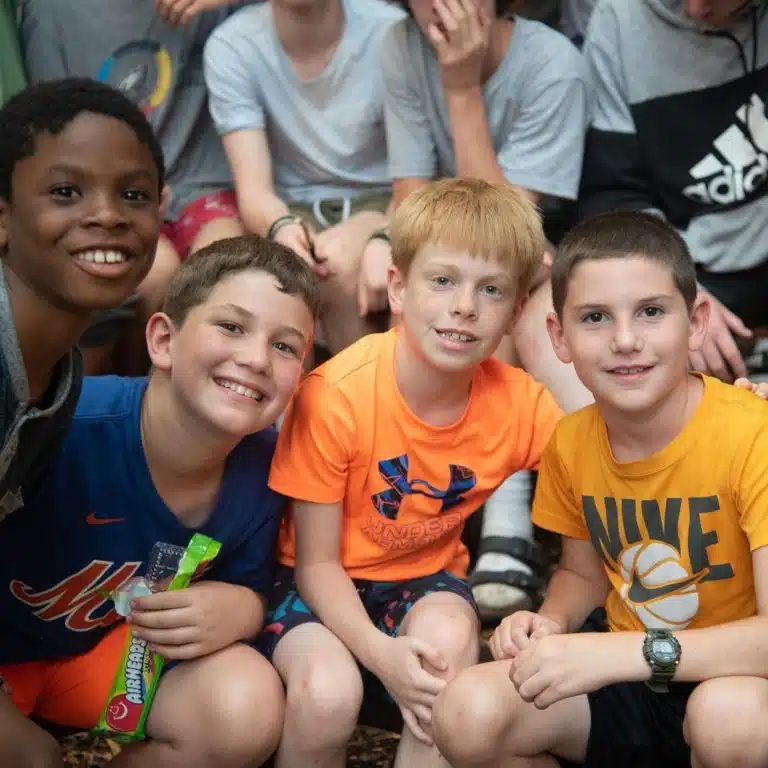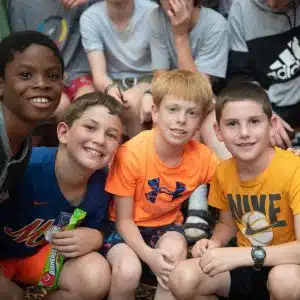 Why do Parents Send Their Kids to Sleepaway Camps?
There are many reasons why parents might send their kids to sleepaway camps. Some of the most common reasons include wanting the child to have a break from technology. It's also a great place to learn new skills, meet new friends, and experience nature.
Other reasons might include giving the child some independence and helping them overcome homesickness. They are also taught how to budget and manage their time because of the regimental schedule that camps follow. 
Furthermore, parents are interested in sending their kids to sleepaway camps so they can learn more about camaraderie and brotherhood. Ultimately, all can agree that it's an opportunity for kids to grow, learn and have fun in a supportive environment.
Is a Sleepaway Camp Safe?
Sleepaway camps are a safe and fun experience for kids if parents do their research and choose a reputable camp. The key is to find a camp that's accredited by the American Camp Association and has a good safety record.
When choosing a camp, parents should visit the campsite, meet the staff, and ask about the safety procedures. They should also make sure that the camp is in a safe area away from any potential hazards.
Parents should send their kids to sleepaway camps with all the necessary supplies. From bedding, clothes, toiletries, and any medications they may need, they should also pack money in case of an emergency.
Kids should be taught how to stay safe at camp, including being aware of their surroundings. Knowing whom to go to for help and being cautious when swimming or participating in other activities are essential information. Parents should also have a plan in place for contact in case of an emergency.
The Benefits of Sleepaway Camps to Youngsters
The benefits of sleepaway camps are numerous. Camp provides children with a chance to get away from the hustle and bustle of everyday life. While they are at the camp, they can experience nature in a more profound way. They'll also have an opportunity to meet new friends, learn new skills, and growing independence.
A sleepaway camp can help your child unplug from technology and enjoy the outdoors. According to the American Camp Association, camp can also teach kids teamwork, social skills, leadership skills, and problem-solving skills. And don't forget about the memories! Many adults look back on their time at camp fondly and have developed lifelong friendships.
The Different Types of Sleepaway Camps
Today, there are many different types of sleepaway camps to choose from, catering to different interests and budgets. Some popular types of sleepaway camps include:
Sports camps:
These camps focus on developing your child's skills in a particular sport, such as basketball, football, soccer, etc.
Arts camps:
These camps allow your child to explore their creativity through various art forms, such as painting, theater, music, dance, etc.
Academic camps:
These camps offer enrichment programs and classes in a variety of subjects, such as math, science, history, language arts, etc.
Adventure camps:
These camps provide a more hands-on experience with activities like hiking, camping, canoeing, rock climbing, etc.
How to Choose the Right Sleepaway Camp for Your Child
When choosing a sleepaway camp for your child, there are many factors to consider. Here are a few tips to help you choose the right sleepaway camp for your boys:
Consider your child's interests. If your child enjoys activities like swimming and arts and crafts, look for a camp that offers these activities.
Think about your child's personality. If your child is shy or introverted, look for a camp that offers smaller class sizes and more individual attention. If your child is outgoing and sociable, look for a camp that has lots of group activities.
Think about your budget. Some sleepaway camps can be quite expensive. Be sure to consider the cost of tuition, room, board, and transportation when making your decision.
Talk to other parents. Ask friends or family members if they have any recommendations for good sleepaway camps in your area.
Contact Camp Shohola for Boys and Book Your Slot Today!
Camp Shohola is the perfect place for your son to spend his summers! Our sleepaway camp offers a variety of activities that boys of all ages will enjoy. From swimming and canoeing to hiking and fishing, there's something for everyone at Shohola. 
But they'll make lifelong friends that they'll never forget. So, if you're looking for a summer camp that your son will love, be sure to contact Camp Shohola today!